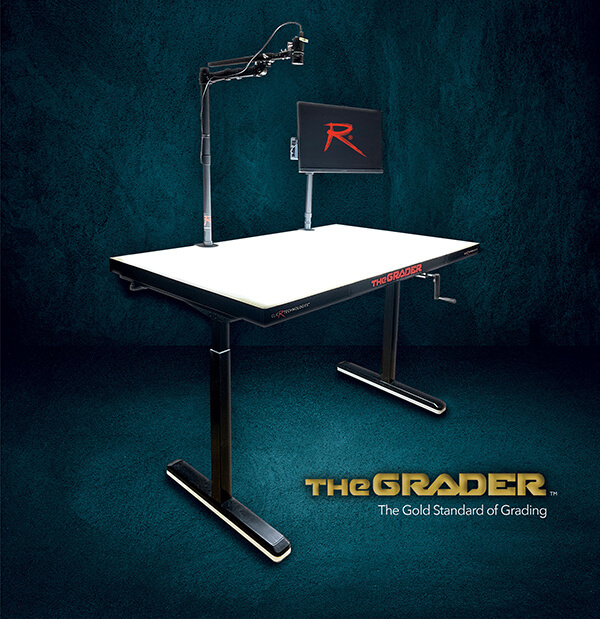 When you require peak productivity, The Grader's ergonomic and automated workstation is ready for the job. The durable, lighted work surface offers more than enough room for the biggest hides. With multi-tasking individuals in collaborative environments, our touch screen, patented technology will allow you and your team members to work efficiently while archiving data as you go. No keyboard or mouse required!
Our magnification and lighting control technology are "the gold standard" in the industry. Sitting or standing you can work in comfort while the adjustable large 24" monitor stand keeps your neck and back movements minimal reducing eye and neck fatigue. All in all, The Grader workstation will improve ergonomics, organization and task efficiency while conserving your energy in nearly any environment.
Now capture and store important details of your inventory as you grade. Our system reads and inputs the hides data and stores them to a secure server. This data can be accessed and emailed to clients or administration for verification or disputes "Image Recall Verification". The system even clears automatically as you switch hides!